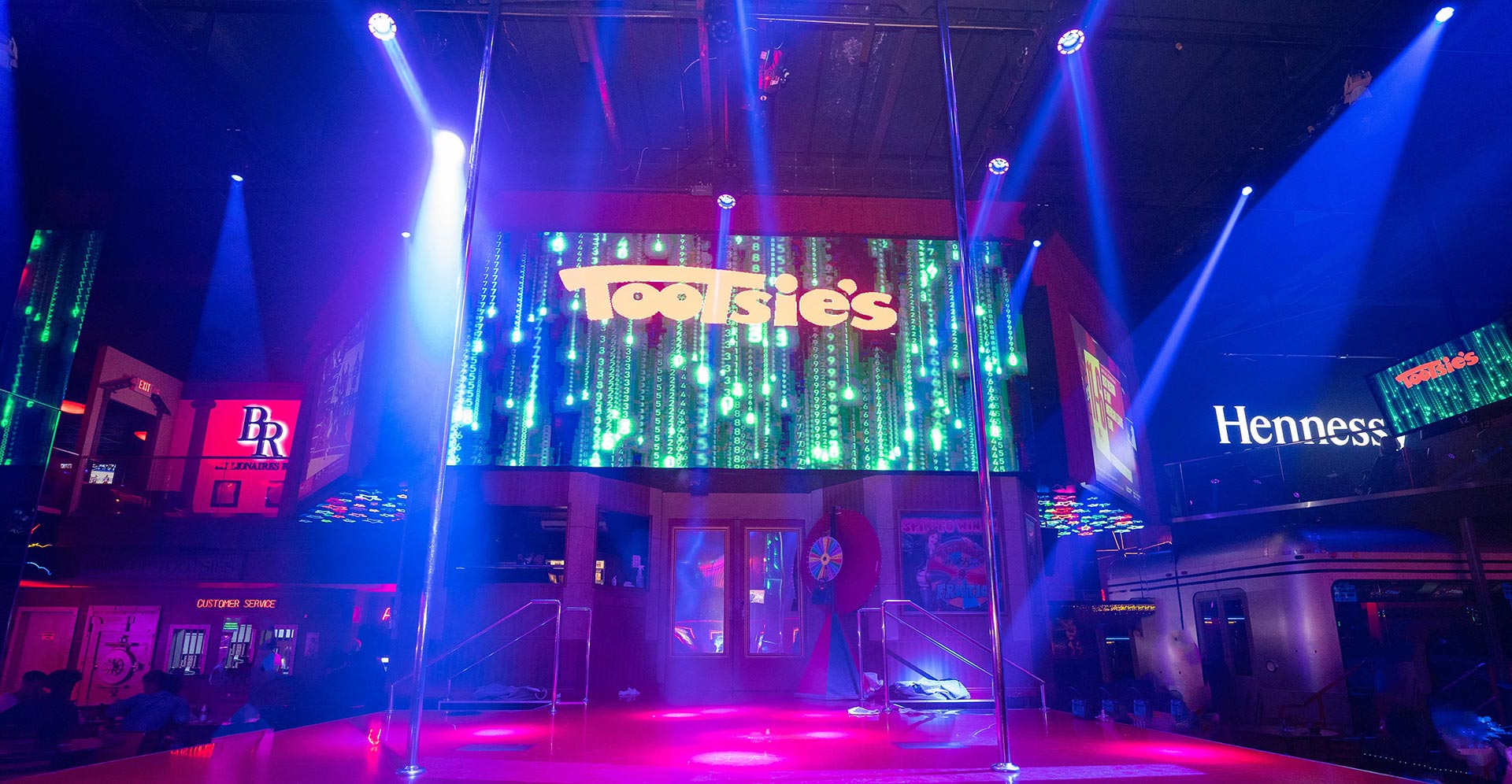 Strip Clubs: The New Place to Watch Sports
Strip Clubs: The New Place to Watch Sports
Gone are the days of crowded sports bars and limited TV screens. Strip clubs have emerged as the new destination for sports enthusiasts looking for a unique viewing experience, like the Next Level experience at Tootsie's Cabaret.
With the increasing demand for privacy and luxury, strip clubs offer semi-private VIP rooms with big screen TVs, plush seating, and a VIP atmosphere. This provides a more intimate setting for sports fans to enjoy the game with friends and a few adult entertainers.
Additionally, strip clubs offer top-notch food and drinks, making it a perfect place for sports fans to enjoy a meal and a drink while watching their favorite team. Tootsie's fans loved their lemon pepper wings and consider them not just the best strip club food but the best in any club. With their high-end amenities and entertainment options, strip clubs provide a fun and relaxed atmosphere for sports fans. Miami strip clubs like Tootsie's Cabaret have a Jumbotron, in addition to multiple televisions, so that you can easily watch any sports venue.
Moreover, strip clubs offer a more interactive experience compared to traditional sports bars. With live performances and entertaining events, sports fans are guaranteed to have a good time while watching their favorite sport. With some of the most beautiful women to keep you company while you enjoy the game.
So why settle for a crowded sports bar when you can have a VIP experience at a strip club? With its luxury atmosphere, entertainment options, and privacy, strip clubs are quickly becoming the new destination for sports fans. It's not difficult to find your local strip club just enter Strip Clubs Near Me in your search engine to locate a gentlemen's club near you. In Miami, the number one strip club to watch sporting events would be Tootsie's Cabaret. Just take a visit to Tootsie's and you'll see why so many people flock here to watch their favorite sporting events.
In conclusion, strip clubs are the new place to watch sports, providing a unique and exciting experience for sports enthusiasts. Whether it's for a game day with friends or a special occasion, strip clubs offer a VIP atmosphere and luxury experience like no other. So when you're planning your next outing to watch a sports event, come to Tootsie's and enjoy the truly amazing experience watching it on our Jumbotron or any of our TVs located throughout the club with your favorite entertainer by your side to keep you company.